Here are some pics from our first chukar hunt of the season. We got out this morning with a couple of guys from Fort Wayne. 30 birds were release and 26 birds were brought home. Not bad for the dogs first hunt in 10 months. I think we will be cutting back on Bella's cheeseburgers and feeding her more salad! LOL. She is a tired puppy. She needs some conditioning!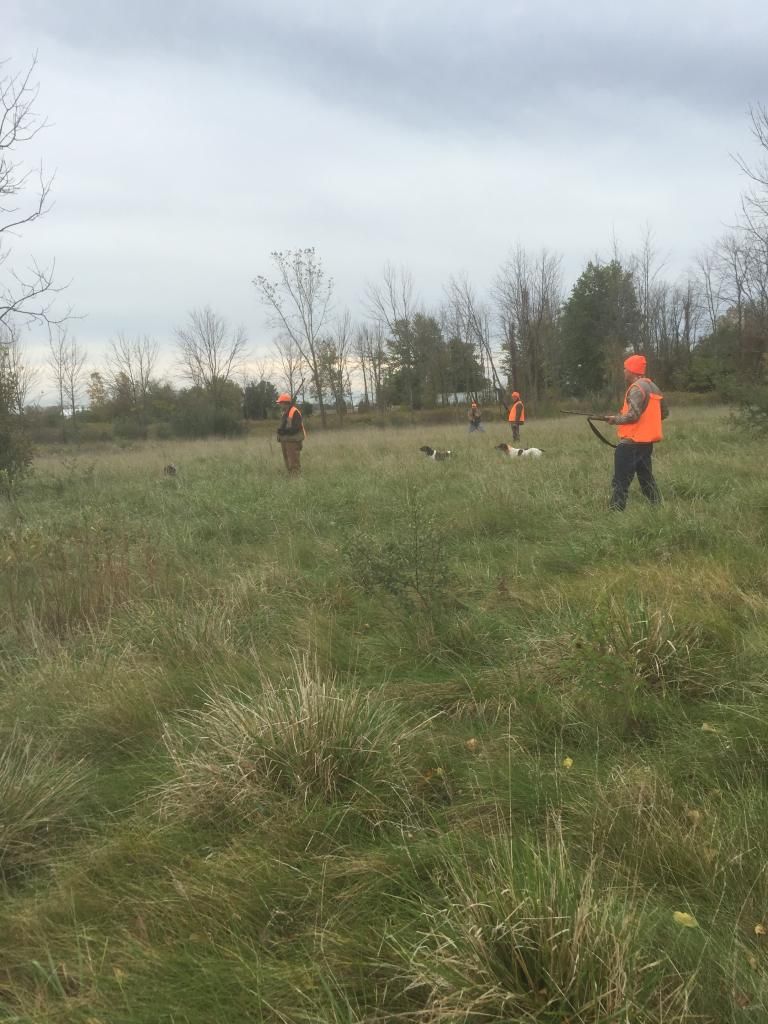 This is a picture of my buddy's dog Ike. He is one heck of a hunter. He can be at a full sprint and lock up on point in an instant. He practically had his nose on that bird.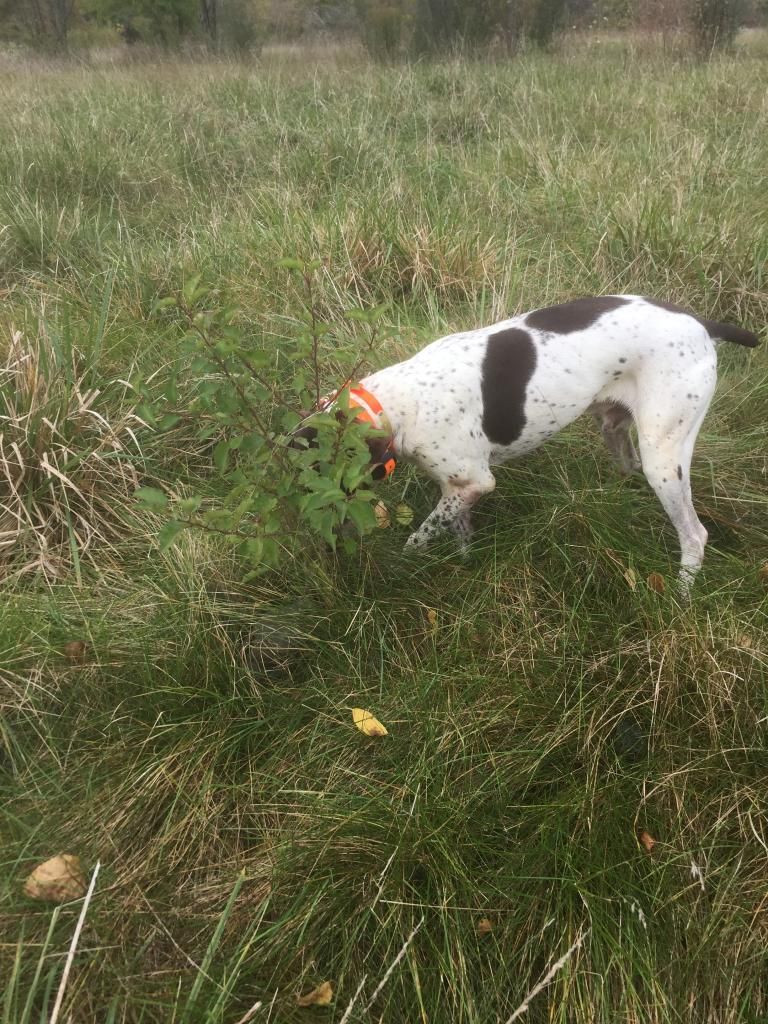 Here is a short video that I took with my phone.
http://vid267.photobucket.com/albums/ii ... j1wrfg.mp4