We had another great evening with the Tuesday Night group. This week we hit Bass Lake in Starke County. We had 19 guys that showed up and participated. Moose was the man as he caught two eyes and took the top weight. He also helped haul several of our sleds out on the ice with quad. A big thanks!! Here are the results and a few pics...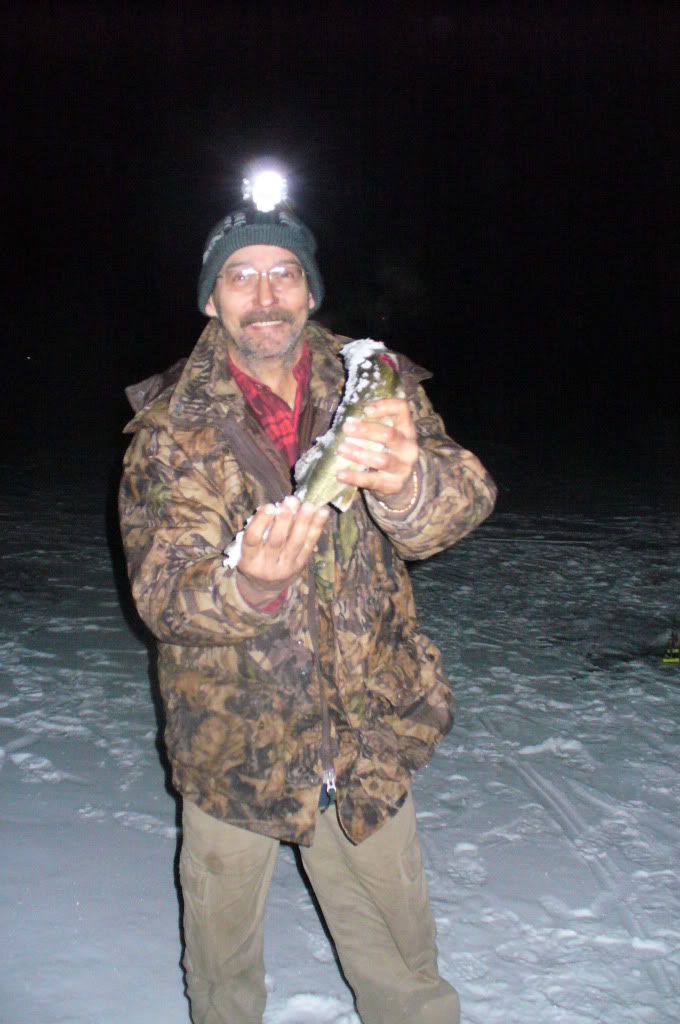 Here's Fishgutz's eye, you lived up to our name on this one!! LOL!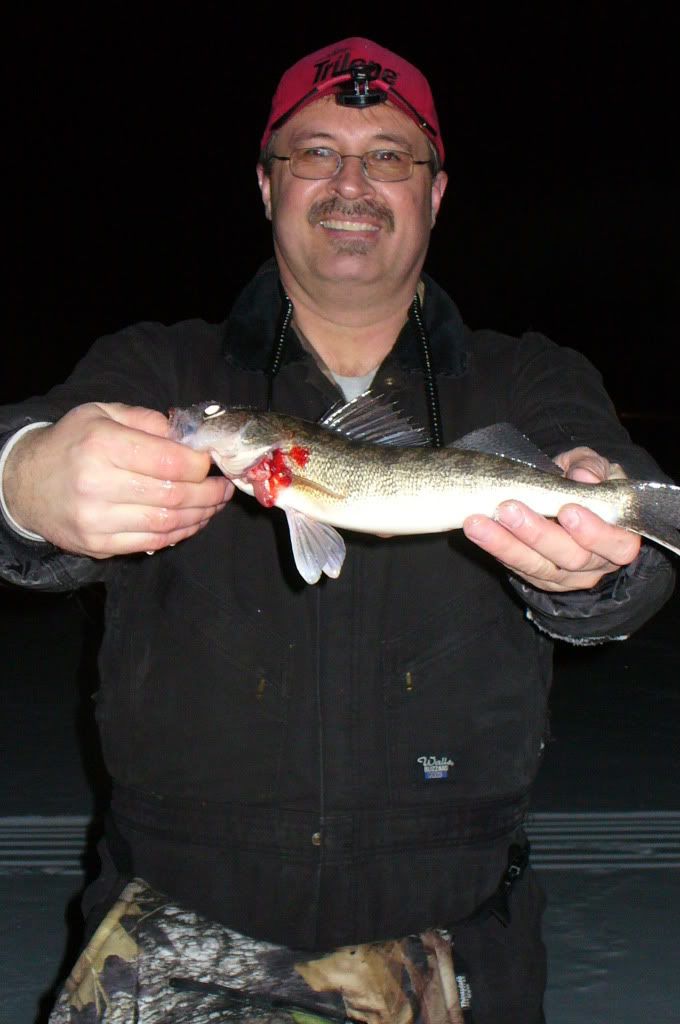 We were to fish from 6pm -9pm. Just before 9pm I went over to my tip ups to wrap them up and saw I had a flag. The spindle wasn't spinning so I thought it was a false flag. Went to check it and this was on!!! 16.5", my first eye through the ice!!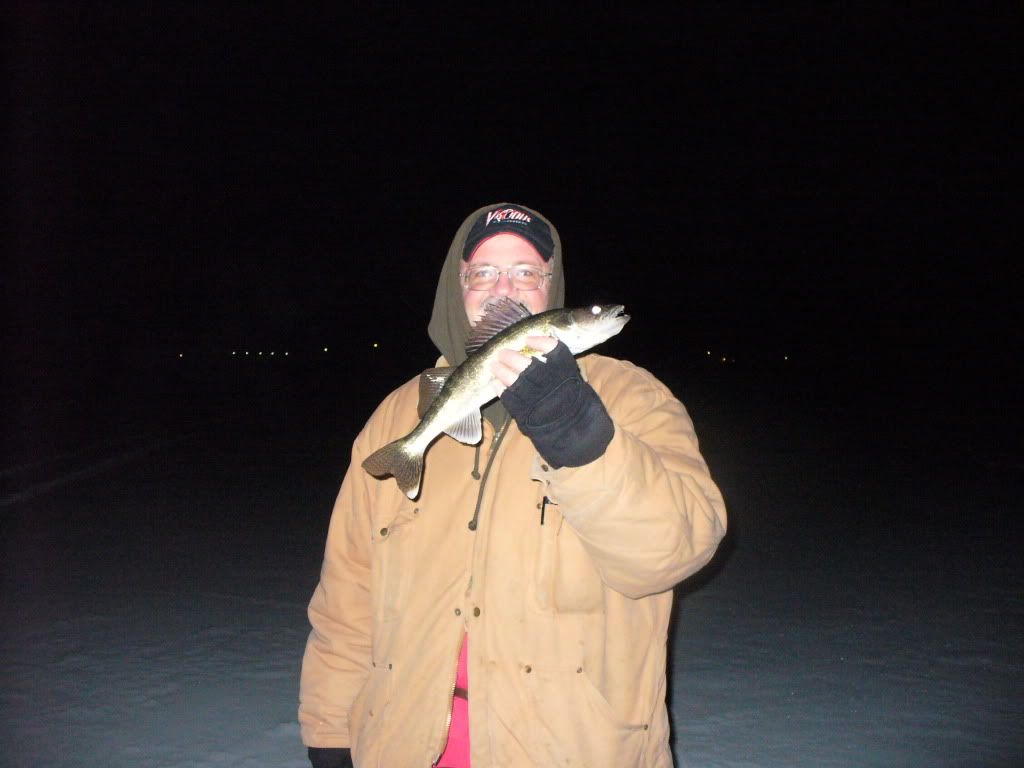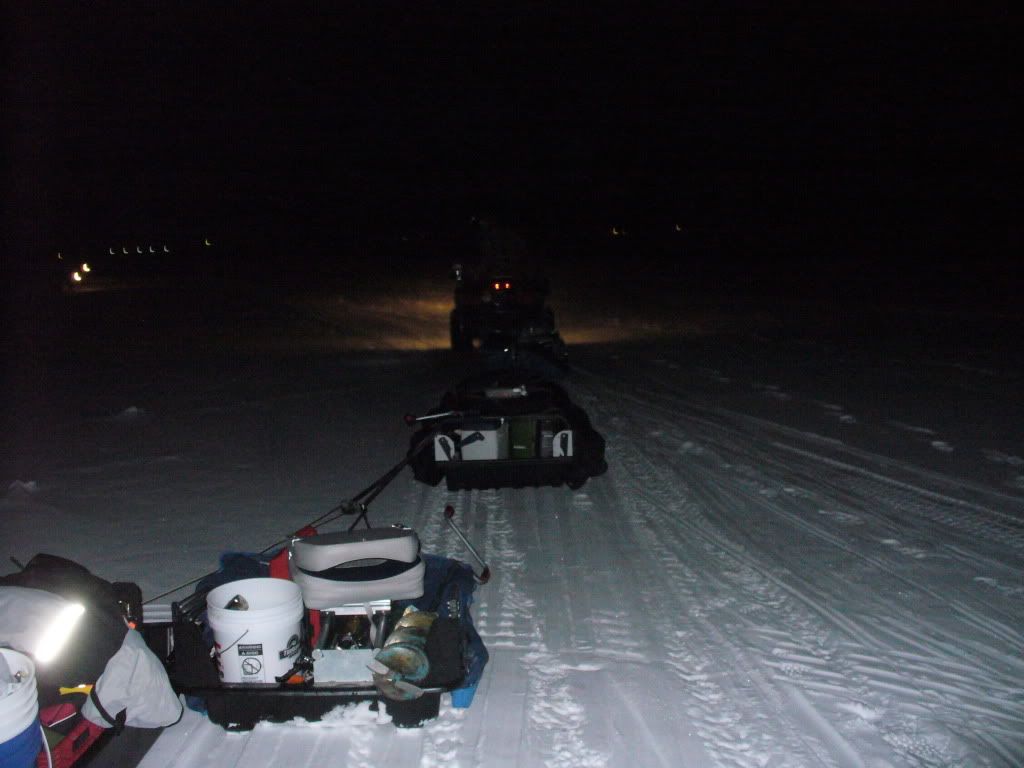 Great time guys!!
1st Place Moose 3lb 5.2 oz
2nd Place Jason 1lb 15.2 oz
3rd Place Crappiehunter 1lb 13.2 oz
4th Place Ted 1 lb 12.7 oz
5th Place Ben 1 lb 5.4 oz
6th Place Scott 1lb 5.2 oz
7th place Rick 15.5 oz
Next Week, we will be hiting Lake George in Hobart. Start time is 5pm and we will fish til 8pm. See you guys there.