I can't believe January 18th is the first day of the season for me, but better late than never! I hit the gardens since it seems to be the safest ice I can find around here right now. Lots and lots of small gills with a few eaters and 1 nice sized. I was alone save for 2 kids that were there for maybe an hour. They were catching pretty much the same. A few pics: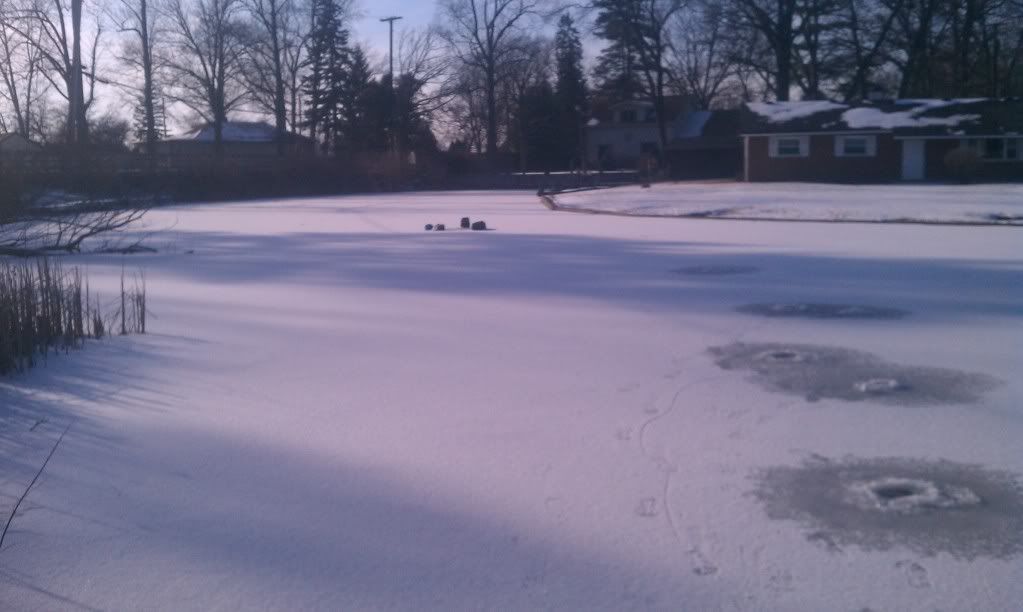 Test holes!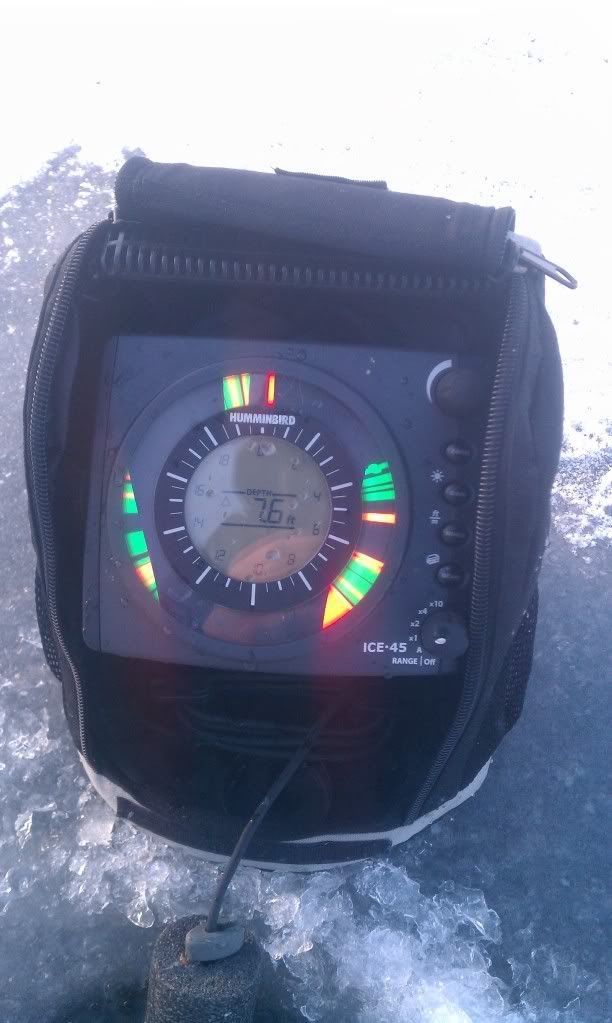 The flasher looked like this most of the time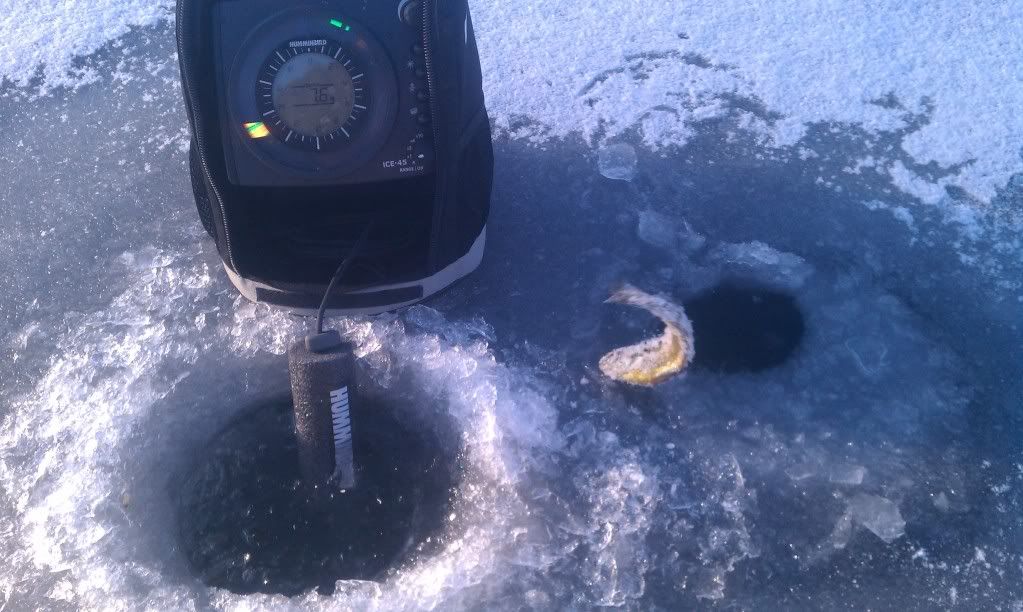 This guy was itching to get back down a hole!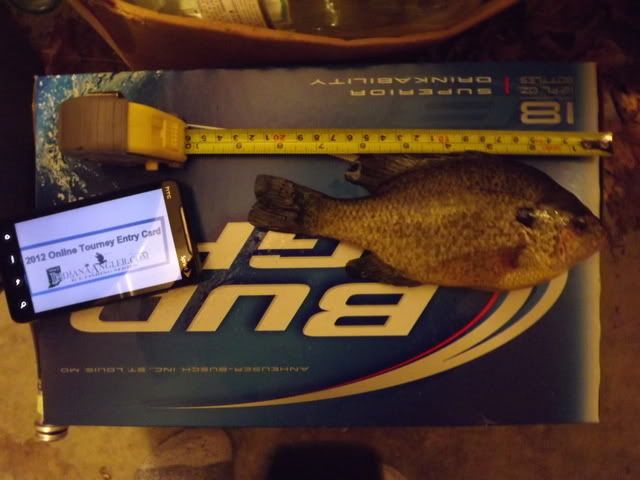 Big fish of the day
Nothing earth shattering but I was relieved to get out!!