Got out to Hudson Lake with a friend today. We drilled a lot of holes and only had one flag. But it was fun learning another lake. Talked to some others and they weren't doing any good either. Did see an eagle that that was cool.
We decided to jump to a private lake for the afternoon and he got into some perch and one dandy. Congrats Joe!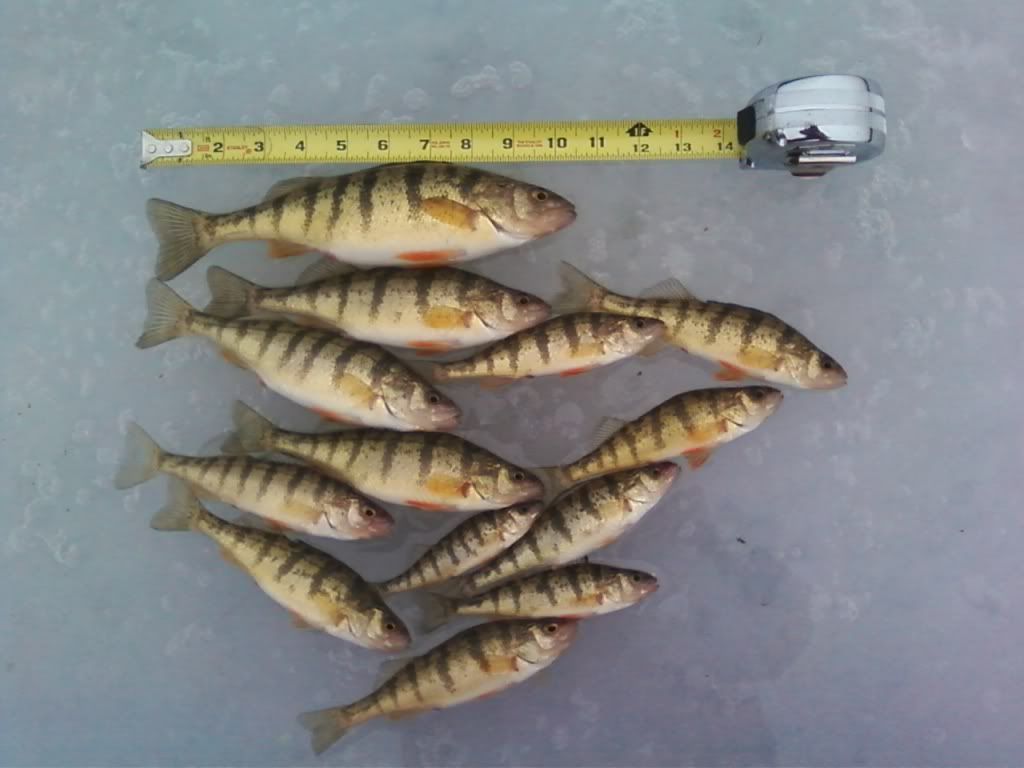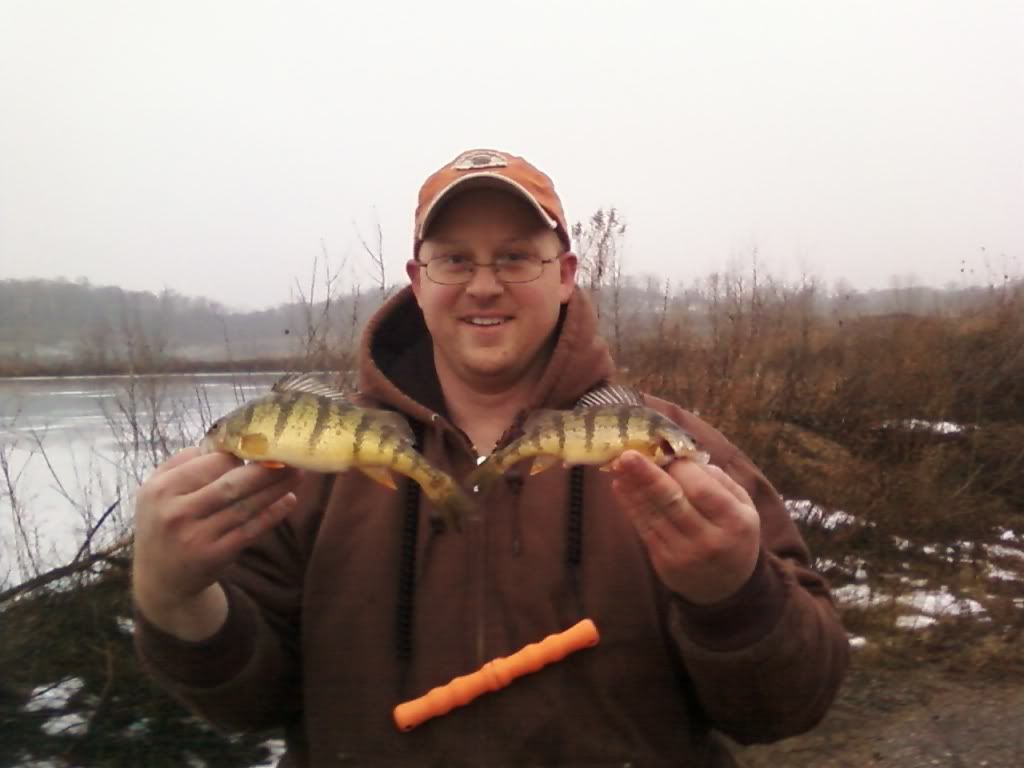 Here's me playing with my camera, trying to stay away from all the tiny gills to get some perch!! LOL!!