Attention Fellow "Ice Heads"!!
We are going to raffle a
Hummingbird ICE 55/385ci Combo
, MSRP $999.95, to one lucky winner.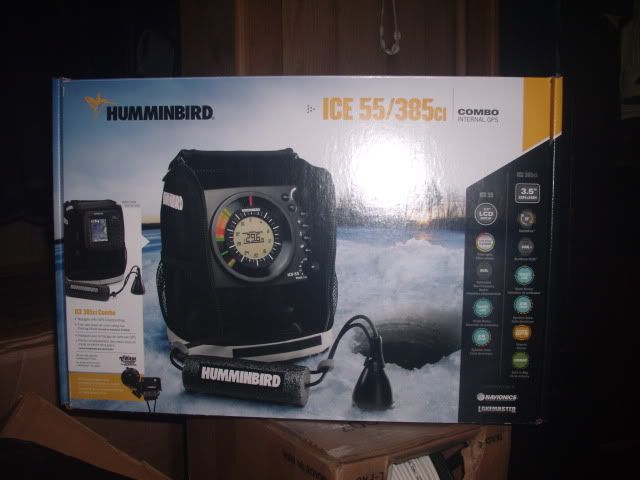 We are offering only 100 raffle tickets for this unit at a cost $10 per ticket. You may purchase as many as you like. We will make the raffle tickets available beginning November 15, 2011.
Click
HERE
to get the full details about the Hummingbird ICE 55/385ci.
Please check it out…I can tell you that several members were drooling when they saw the actual unit.
Payment can be done one of two ways.
1. Mail a Check or Money Order for the quantity you are requesting. Please make check/money order payable to IndianaAngler.com In the Notes or Memo Section indicate "Hummingbird", and your IndianaAngler.com Username
My address is as follows
IndianaAngler.com, LLC
c/o Jeff Snodgrass
1145 Locust Drive
Martinsville, Indiana 46151
2. PayPal. Click
HERE
or:
a. Log on to PayPal, select "Send Money", select "Send Money Online".
b. Send to
Donations@indianaangler.com
, amount $10 per ticket.
c. Select "Personal" and "Gift" (this prevents us from having to pay fees to PayPal).
d. Select "Continue", scroll down to "Message".
e. Input "Hummingbird", your screen name, your real name, your mailing address and any other information that you want to include.
Make sure that you PM me that have sent payment. Once I receive your payment I will then assign a raffle ticket(s) and PM you the raffle ticket number.
We will draw the winning ticket at the first IAIFS event scheduled after all tickets are sold.
If 100 tickets are not sold we will continue to sell tickets at these events or until the 100th ticket has been purchased.
Tickets sold will be listed in a separate thread that will be read only. Good luck to all!!
-Jeff