I had a great vacation in Canada. Caught more big walleyes than I ever have. Was updating my maps and looked at some of the shots I got from my Hummer 898 for waypoints. Take a look at these monsters! I can't wait to get back up there again.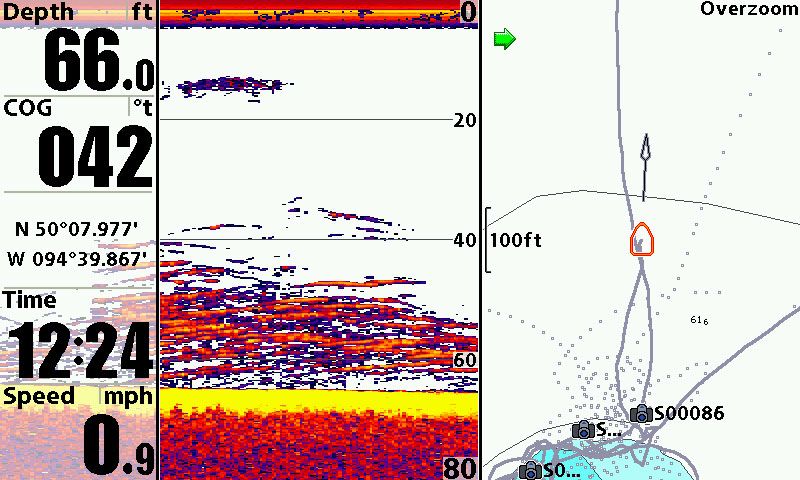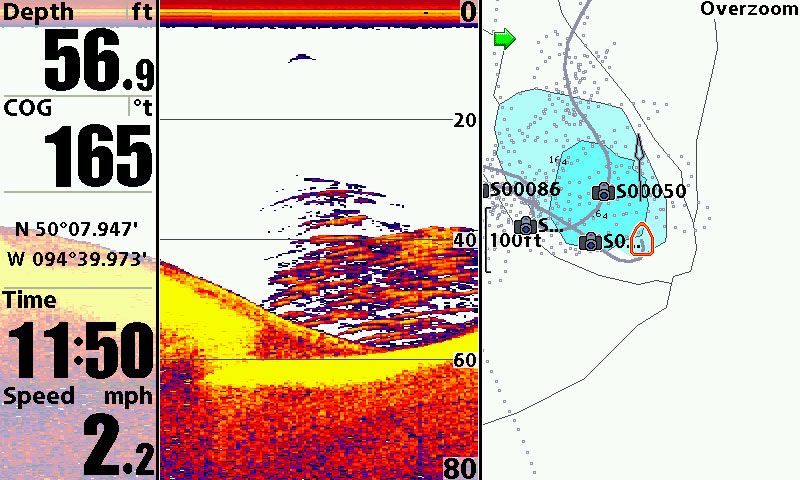 Most of the fish we found were on humps.. water around the humps was up to 150' deep in some places. If you did not see fish on the sonar, you did not drop a line.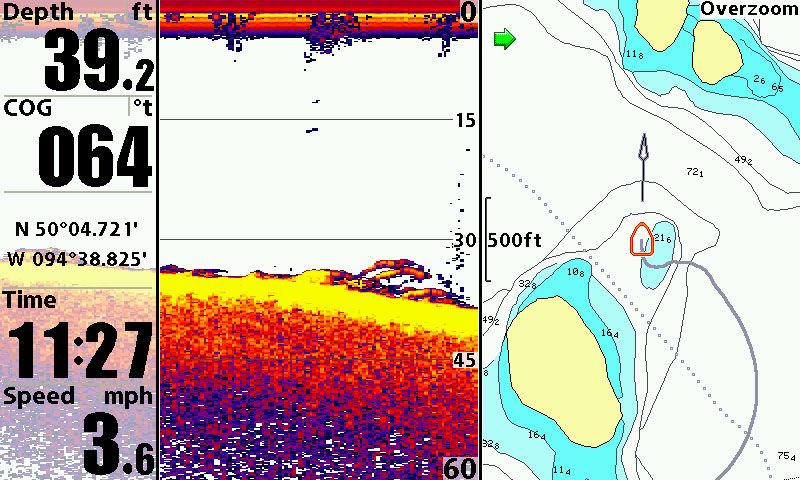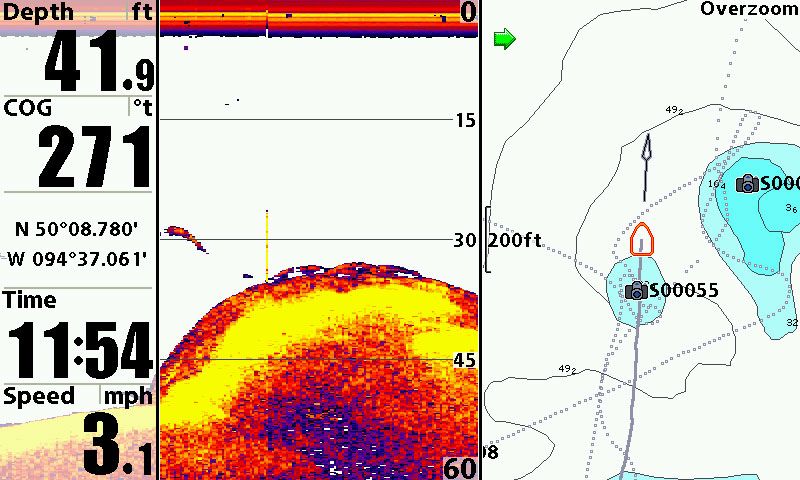 This is a picture where the bottom is magnified 2x to show more definition. It helps to separate the fish.
Another nice hump with the big boys stacked right on top. Most fish were caught 30 - 40' deep. Using live bait leech and crawlers on plain hook. 3' leader on a bottom bouncer but fishing as a dead weight right off bottom. Let the bait provide all the action. Had to use braid for greater sensitivity while fishing the deep water.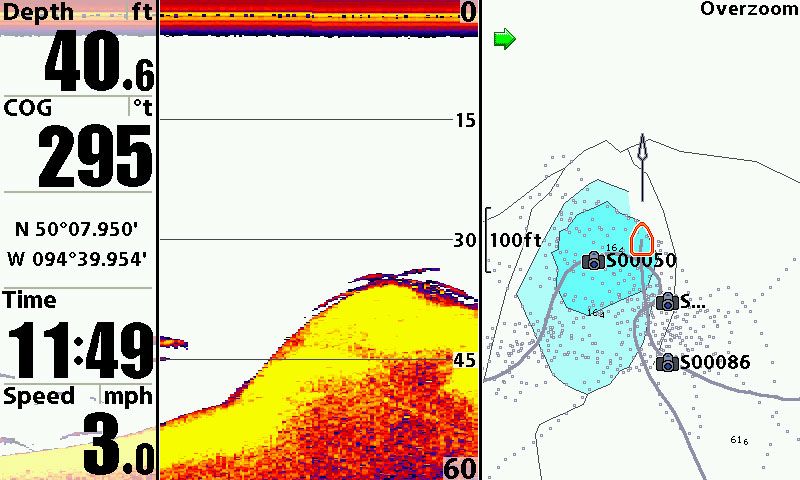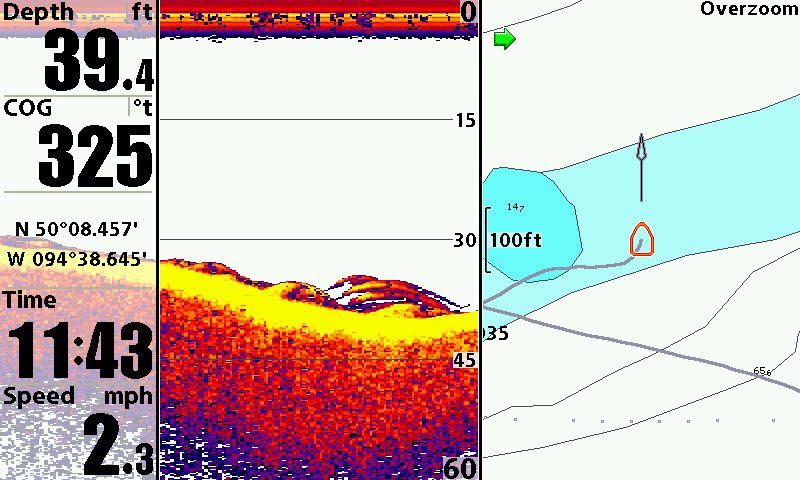 This was a fun day!
Sometimes you only spot a few fish, but they are very catch-able. The I-Pilot will work well to help hold your position. But we found it easier to throw a buoy out and use that location and fish right on top of the fish.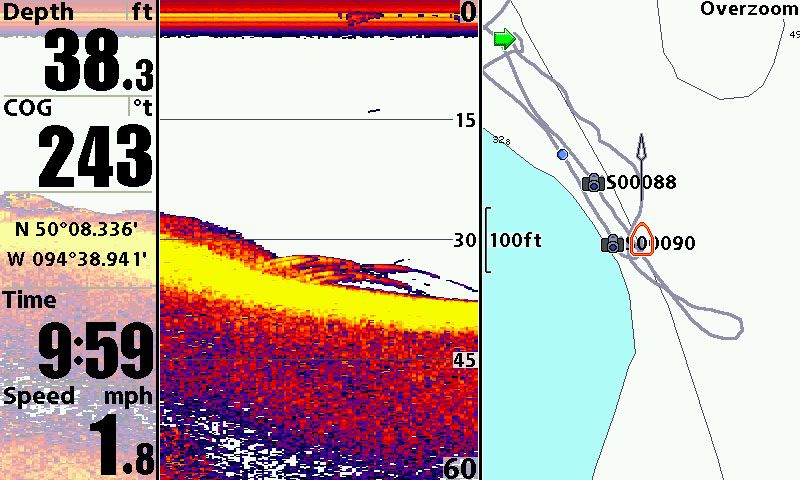 Most of the time the fish would relate to the bottom. Sometimes they would be suspended over deeper water. Deep Diving Tail dancers were effective on the suspenders at 30'.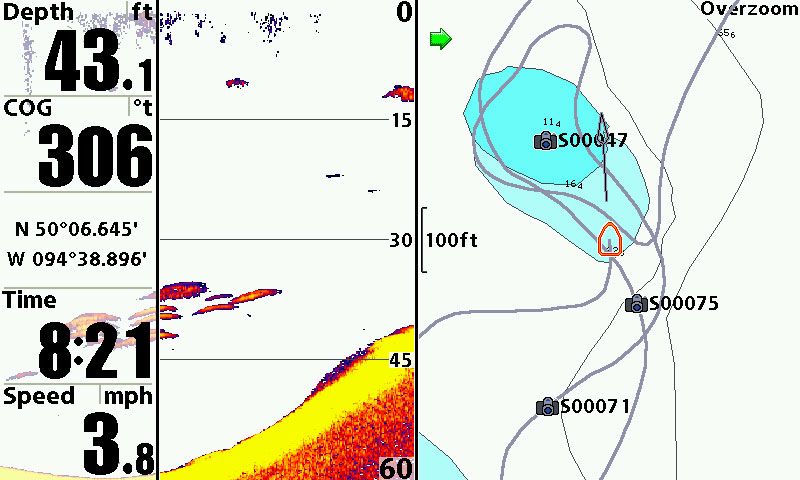 There was lots of other fish mixed in too. Lots of perch, Smallmouth bass, pike. We hooked several big (I mean huge) musky that hit the walleye we were catching. Never got one to the net though! Water was clear. You can see pictures of the fish on my blog. We Fished from July 15 to August 14.