Well, it was a cold trip but it was a lot of fun. Single digit temps most of the time and as much ice as you want to auger by hand.... I got to fish with some old friends and make the best of the few short trips I was able to put together during our short stay.
I was able to fish the Back Bay area of lake Superior near Brimley Mi a few hours, and also got out on Big Manistique lake twice for a few hours. Not a lot of fish to show for my troubles, mostly dinks. But I did keep a few perch for a snack. Here are a few videos and some pics of my wacky adventures. Some content may be PG-13... The fuzzy pics are videos if you click on them.
Awoke to a little snow on Wednesday!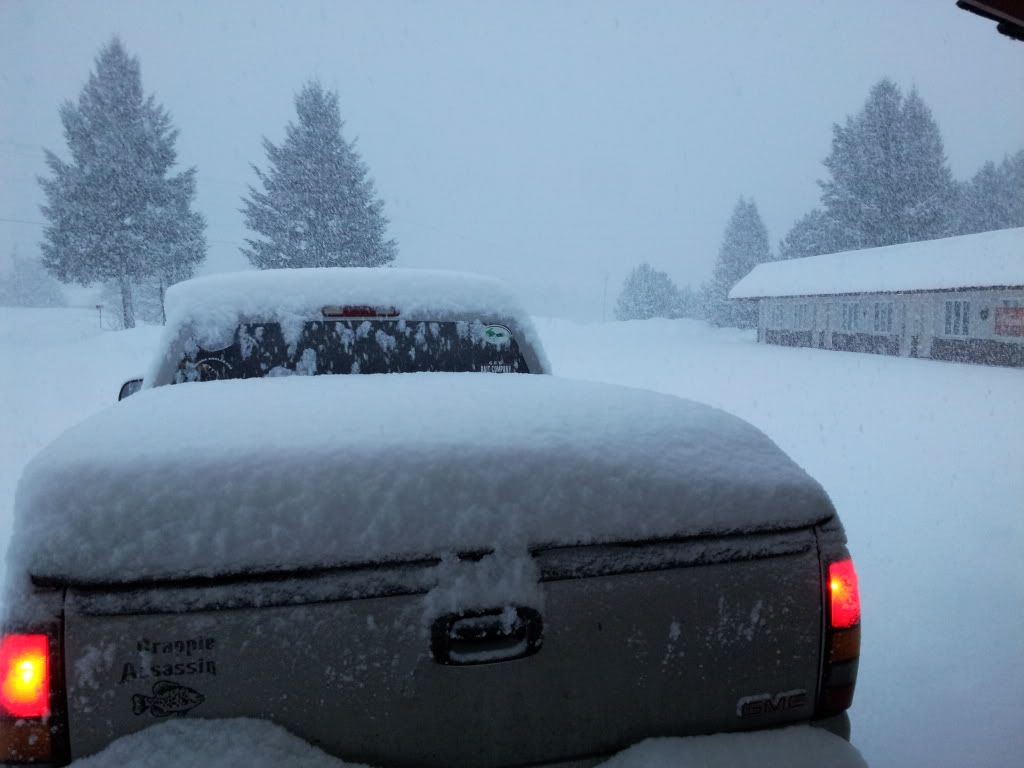 This is me knowing that the truck is stuck in the parking lot that I should not have pulled into with 2 wheel drive. But I made it and I am gonna fish it!
Panoramic view of Cooks Bay at sunrise. I went out alone that day and you can see the snow storm on the horizon.

Yooper style on 12+ inches of ice!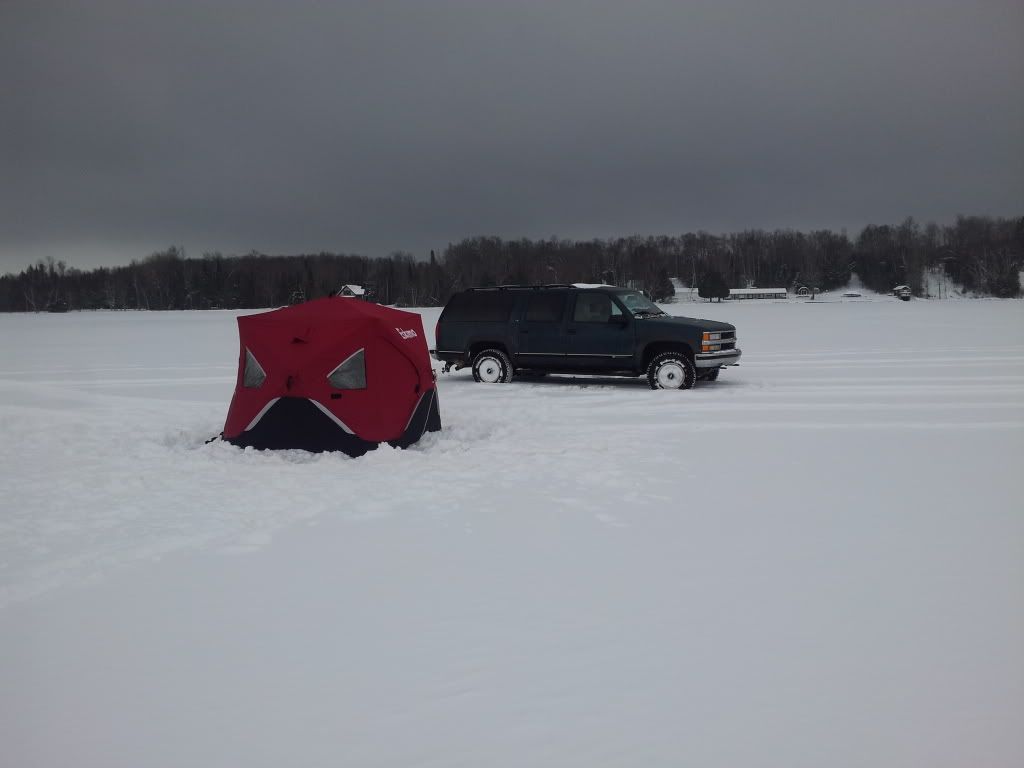 Check out how in this video The fish in the background wont touch the small jig. But watch how there attention changes when I drop down the Vertical Obsession spoon from G&G. That thing catches some fish!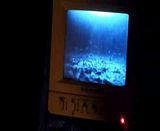 My "soon to be" Perch Sandwich!
That's all I have to say about that!