ok.. I had a very poor ground hog season.. we demo'd our most popular den area last year and it really cut the numbers down here.. which is good for our property but bad for hunting..
Here's my first and prbly only g'hog kill of the year..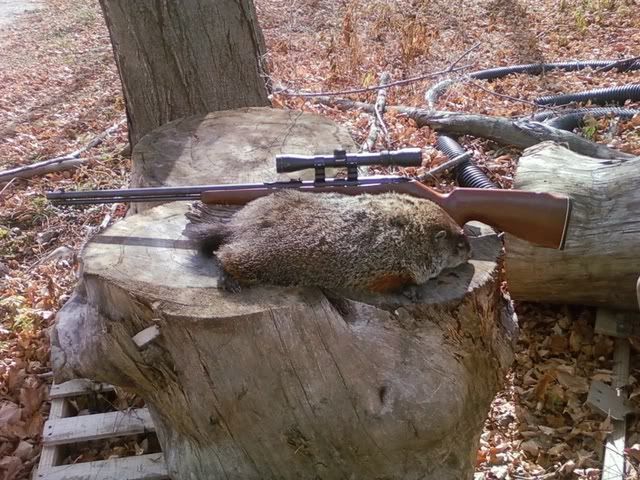 The kids wanted in on the fun too...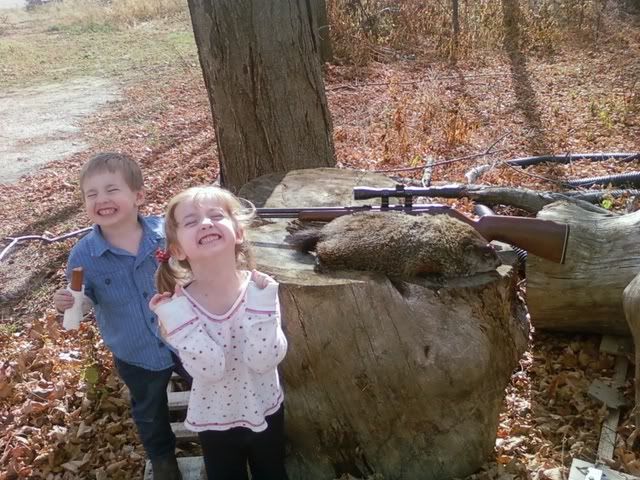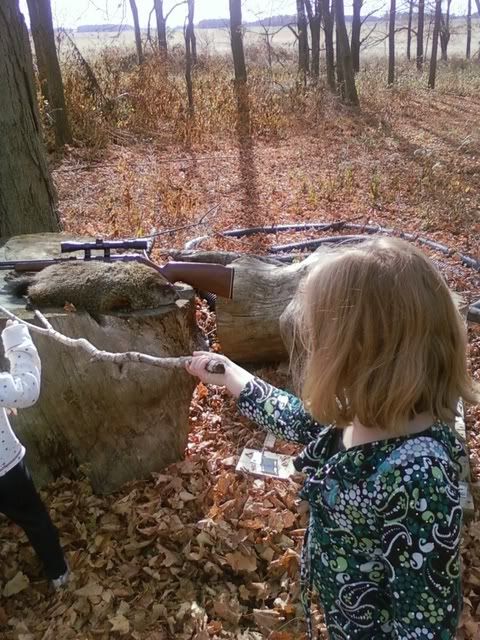 I love that old .22.. I've had it since I was 12 and its never let me down! even with the rust and the cheap simmons scope thats been on there for more than 10 yrs it hits nearly every thing I point it at!