I haven't trapped since I was a kid, but with all the cool trapping threads on here last year, it really got me to thinking about it again. I went up to Mom and Dad's to see if any of our old traps were still there. The conibears were gone (and that's what I really enjoyed doing; trapping rats), but I did find a pile of leg holds. Unfortunately, they had fallen on the floor at sometime through the years and were pretty much just a pile of rust.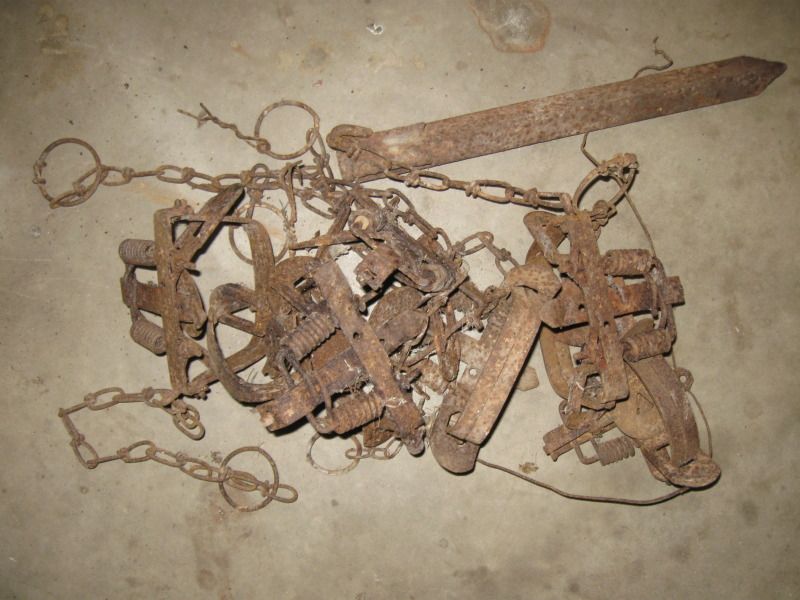 I banged them together to get the big rust chunks off and then put them in a plastic tub. I poured in a gallon of vinegar and enough water to submerge them. I let them soak for 2 days and then hit them with the power washer this evening...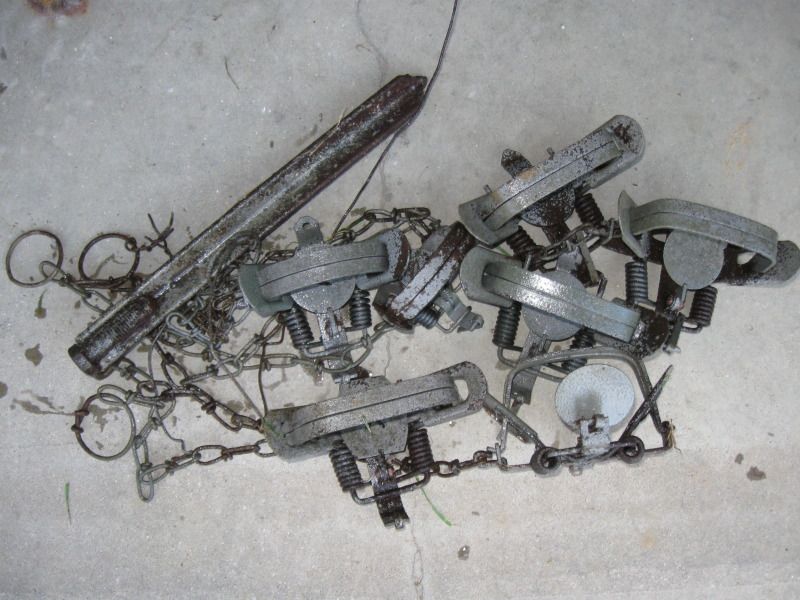 Not bad for a pile of traps that had been setting on the floor of a chicken coop/dog park for the past 30 years!
Still not sure if they're usable; the springs might be shot, but I figure after a good dye & wax, they'd at least be worth some $$ as "cabin decor" on ebay.