Did a little smoking yesterday. It all turned out swell.
For the jerky used some Hi Country cure and seasoning. Applied seasoning dry and put in bag 24 hours in frig. Used about 5# of Eye of Round Roast. Makes good jerky because it is so lean. Jerky was partially frozen to firm it up and cut with slicer to 1/4" strips. Steamed the Jerky in the smoker first to reach 160deg. only took about 20 min using a remote thermometer, just fold the jerky over the probe.
top two racks are Jerky after the Steaming.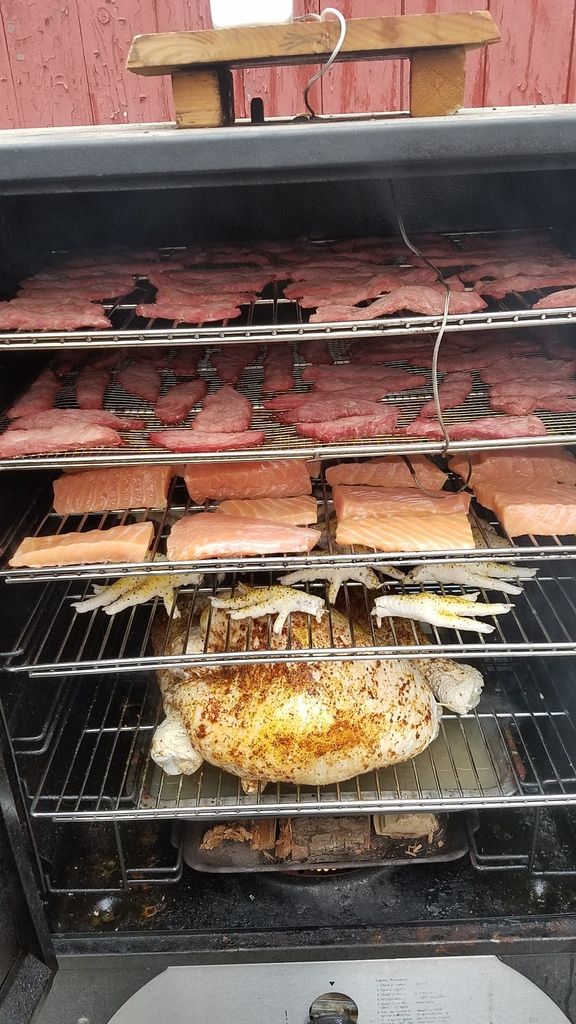 Finished Jerky, After cooling put in large baggie to redistribute the moisture for 24 hours. Then vac pack.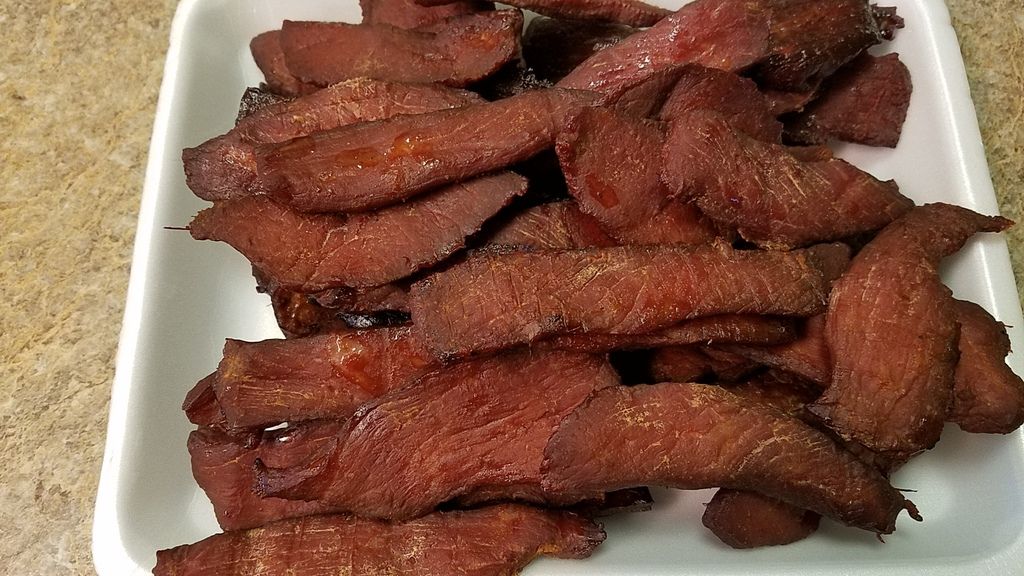 How much would you pay for this in a store! Nice out on the boat.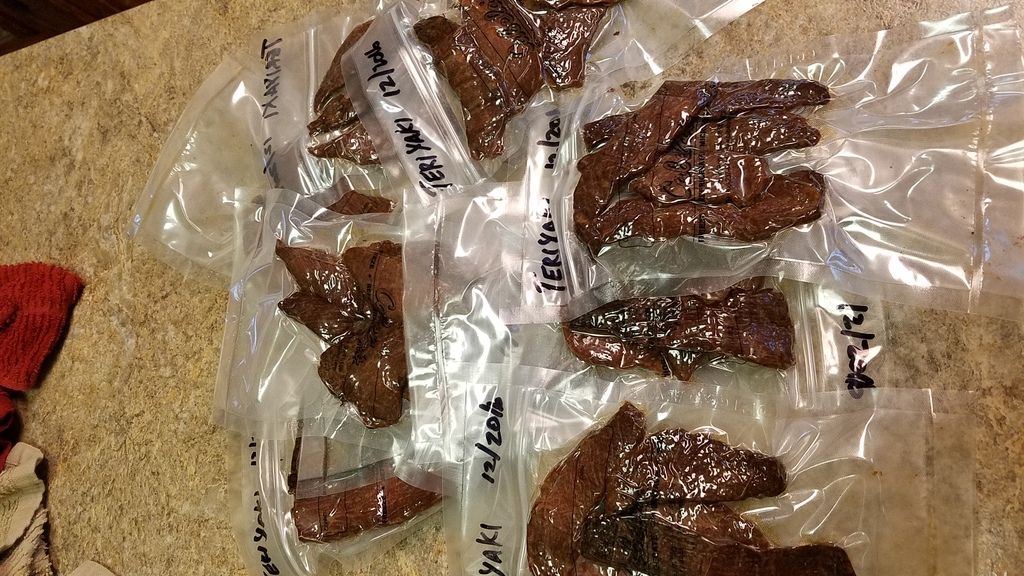 Next was the salmon. Used Hi Mountain Salmon seasoning. Mixed packet to gallon of water. Cut Salmon into strips and placed in cooled brine. Brined about 24 hours in cooler. Outside was cold enough otherwise you need to refrigerate or add ice. Rinsed brine off in cool water. Let air dry about an hour before adding to smoker. used meat probe to get salmon to 160. Done and delish!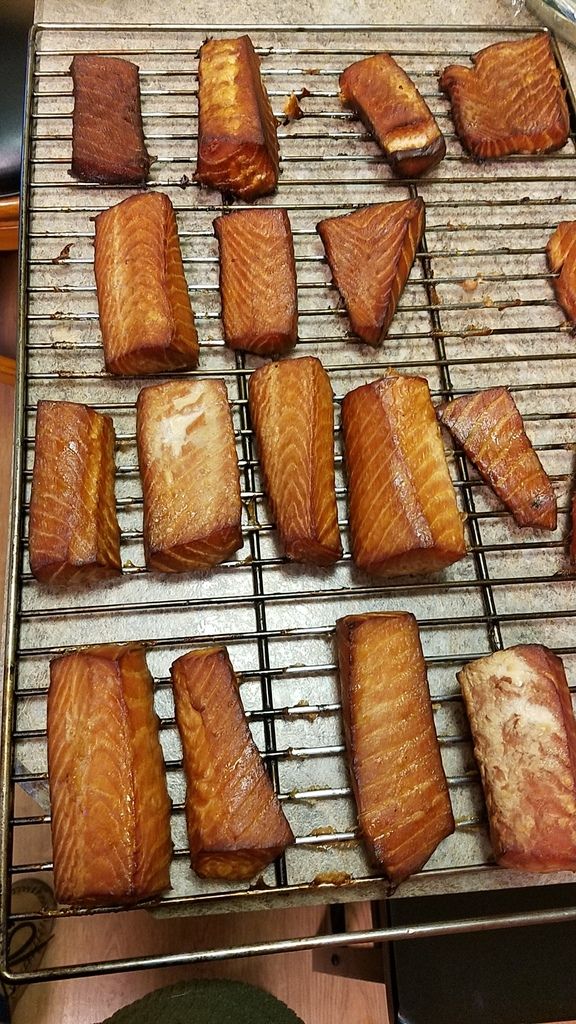 Next was the turkey legs and a Breast. Both were brined overnight in Rosemary, Thyme and Sage brine. After brining rinsed off the brine. Patted dry and then add some olive oil and Apple Rub with Lemon Pepper Seasoning. When the salmon was done I put the probe in the Turkey legs, Pulled them at 165.
After pulling the Legs put the probe in the Breast. It smoke a couple more hours to 165. Delish!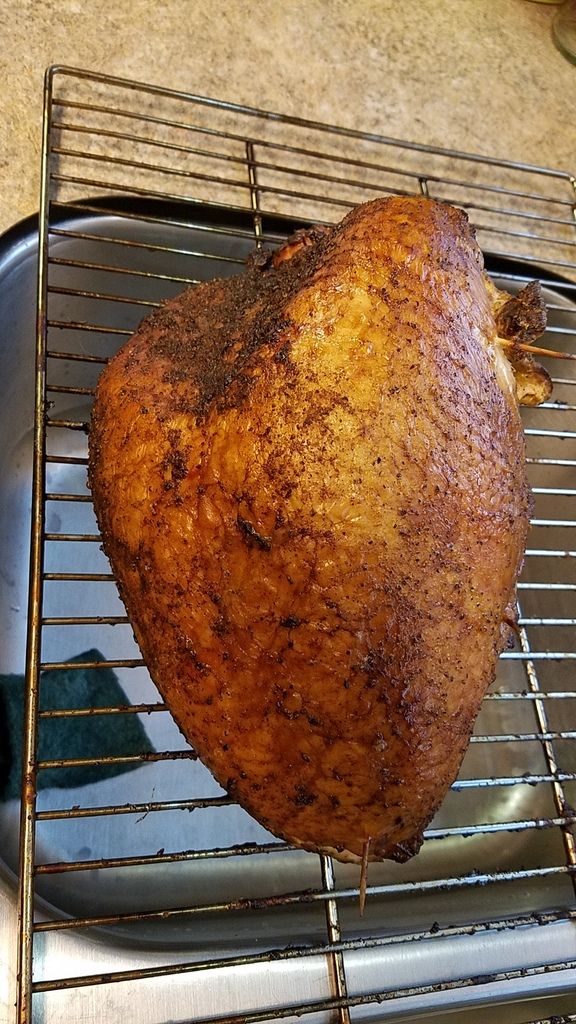 Had some fun with this. Smoking what was called Chicken Paws! Freaked out my family and friends. Pulled them off when the Salmon was done. Snip the claws off with some side cutters and Zakk thinks are great!
Wife said I should have put one of those in each packet of the Jerky for Zakk... good idea for next time, he loves them and I wont have to give him my jerky.. Although he loves that too!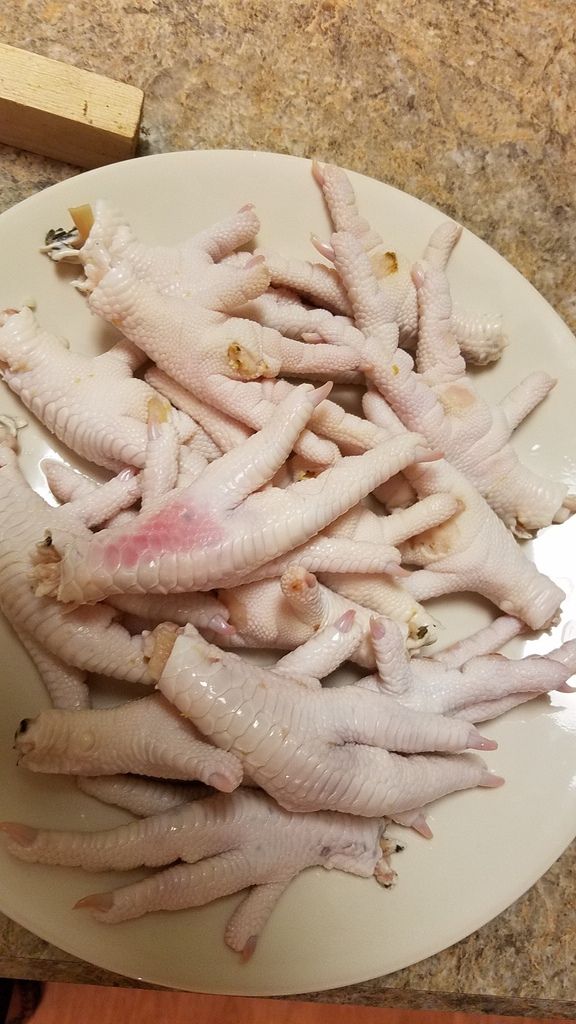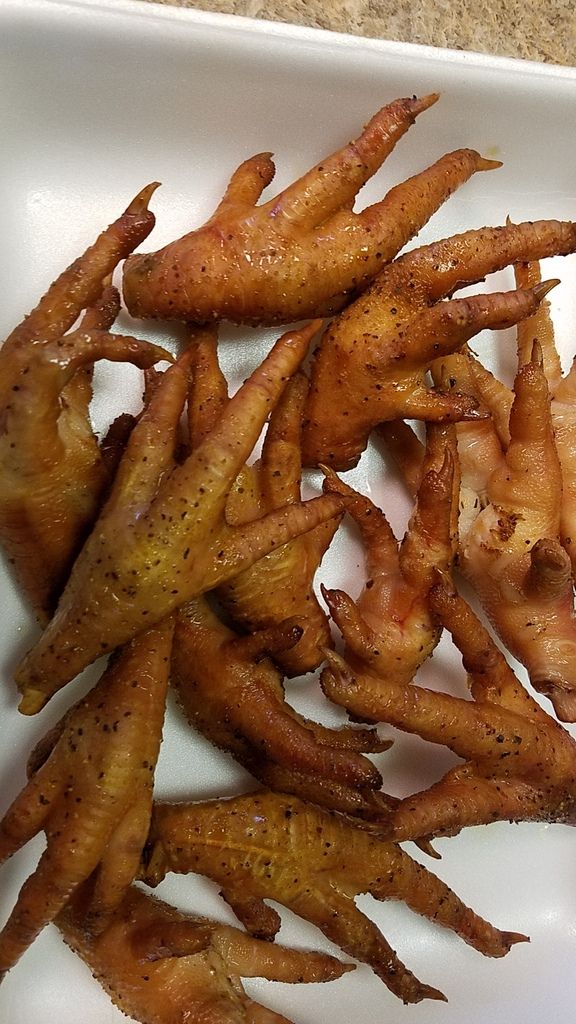 Smoke was my applewood.