But I got another knife because the deal was too good to pass up. Picked up the new SOG Huntspoint Boning knife with the S30V steel. I've been wanting a knife with the S30V for awhile, because supposedly it is head and shoulders above almost any other steel on the market today. I picked up my first SOG a couple months ago after I thought I had lost my CRKT EDC I had. I ended up finding it, but I thought it gave me good enough reason to justify buying another knife
I got the Mini Aegis with the AUS-8 steel and was impressed with it, so I went with SOG again for a fixed blade. Here's a pic of the beaut, just got delivered last night.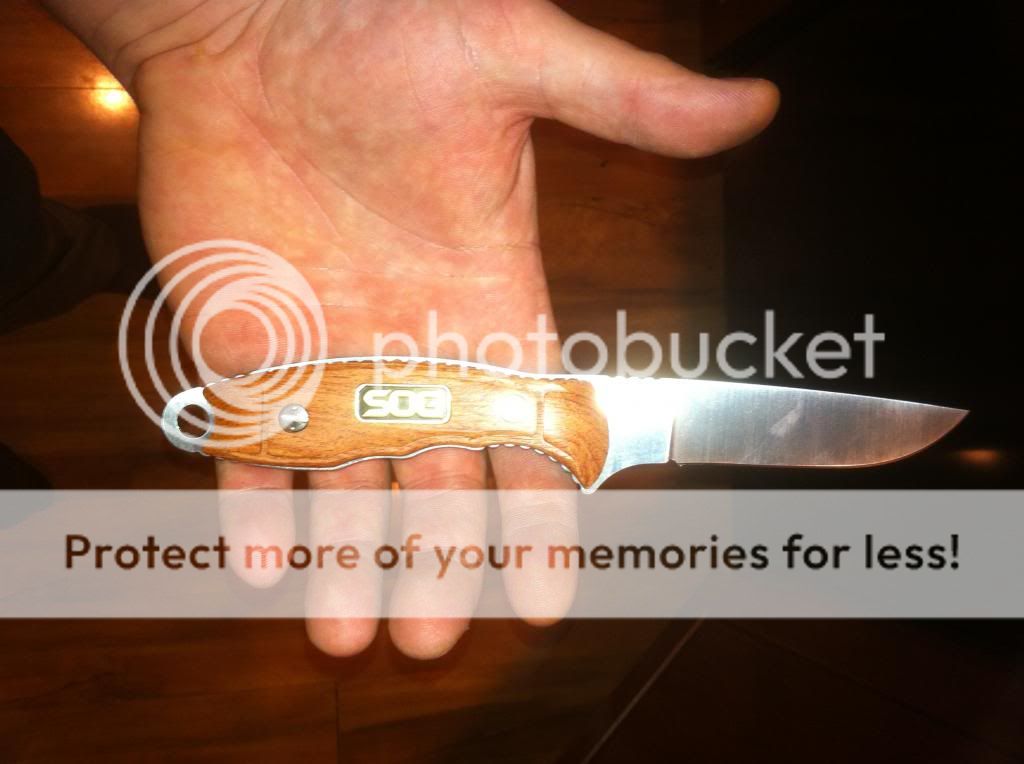 Came out of the box shaving sharp.
Any other knife guys here? Knife makers?
I really got into knives just a couple years ago, but it's already an addiction. If I'm not thinking about fishing, I'm looking up my next knife purchase
P.S. I didn't know where to post this, but I figured camping and knives go hand in hand.